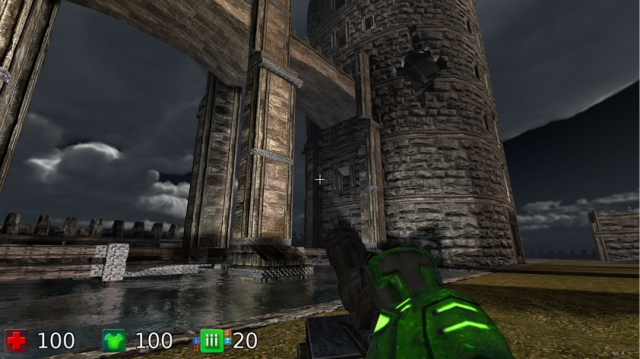 The BananaBread WebGL demo running in Firefox 15
Mozilla announced today the release of Firefox 15, a new version of the open source Web browser. The update brings a number of noteworthy enhancements, including new built-in development tools and enhanced support for cutting-edge Web standards that enable sophisticated gaming experiences. Under the hood, Firefox 15 introduces a new optimization that can radically reduce the browser's memory footprint for users who rely on many add-ons.
As we have discussed in much of our recent browser coverage, modern standards-based Web technologies are increasingly capable of supporting the kind of interactive multimedia experiences that used to only be available through plugins or native applications. The major browser vendors, which are all working to further expand the range of capabilities offered by the Web, have recently taken an interest in enabling game development.
Mozilla has been working on a number of relevant features, including an API for displaying content in fullscreen mode, support for mouse-locking, and sophisticated real-time audio mixing functionality. Earlier this year, Mozilla launched its own real-time multiplayer adventure game called BrowserQuest with the aim of showcasing HTML5 gameplay. The open Web is clearly a serious contender for casual gaming.