---

With zero coding experience, artist building 180 webpages in 180 days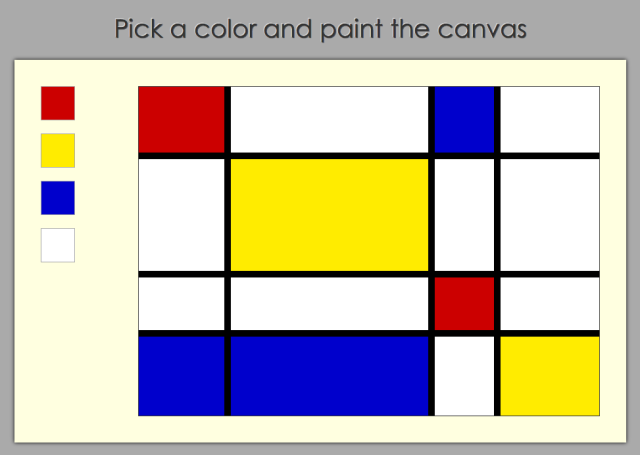 One of Jennifer Dewalt's creations, this webpage lets visitors create paintings in the style of Piet Mondriaan.
117 days ago, having never done any programming in her life, Jennifer Dewalt built her first webpage. The next day, she built another, and she has kept building one new webpage every single day.
Instead of beginning with "Hello World," a class, or an interactive tutorial, Dewalt decided to just start coding, she wrote on Wednesday, day 115 of her trial by fire.
What's the best way to learn to code? After pondering this question for way too long, I decided to JFDI. But instead of just starting aimlessly, I decided to adhere to a simple and strict structure:

1. Build a different website every day for 180 consecutive days.
2. Every website must be accompanied by a blog post.
3. Any code I write must be made publicly available on GitHub (open source) so that everyone can see it.
The San Francisco resident notes that her background is in art, but she wanted to move beyond drawings and sculptures. "[W]e are no longer governed by physical media," she wrote. "We have the Internet! The Internet is awesome because it breaks down so many obstacles that used to inhibit communication. Barriers to communication are so low, in fact, that we feel compelled to create virtual identities in order to communicate and interact with each other. I think this virtual interplay is ridiculously awesome, and I'm not satisfied with just being part of the conversation. I want to be able to create the communication channel that makes these interactions possible."