Hmm. So I will be building web apps with enyo?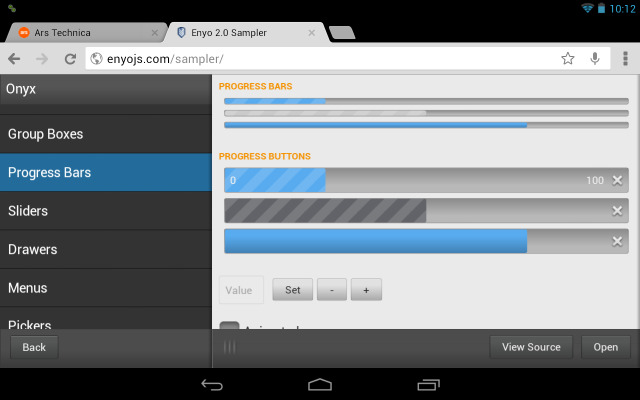 The Enyo sampler application running in Chrome on the Nexus 7.
HP announced this week that version 2 of the Enyo JavaScript framework is now officially out of beta. The open source library has been deemed stable and ready for production use.
Enyo was originally the official development framework of webOS, the platform that HP obtained in its 2010 acquisition of Palm and later destroyed during Leo Apotheker's rein of terror imbecility. Meg Whitman, who replaced Apotheker as CEO, decided to salvage the remaining value of webOS by opening the source code and building a community around the software.
HP first published the Enyo source code in January under the permissive Apache software license. The code drop included the original Enyo code, which was only intended to run on webOS, as well as a preliminary implementation of a major new version called Enyo 2.