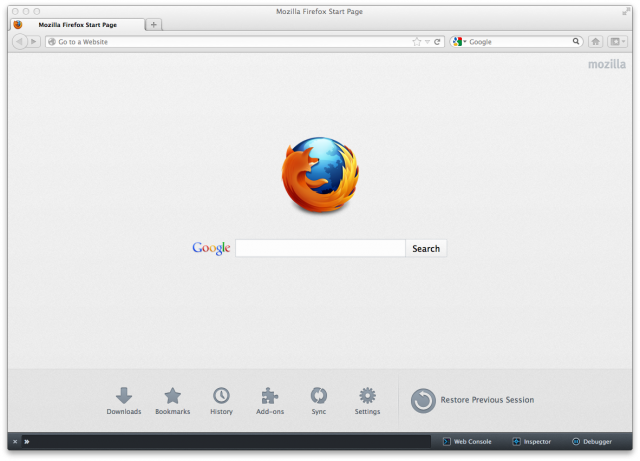 The default homepage of the latest edition of Firefox.
Mozilla has announced the public availability of Firefox 16, the latest version of its open-source web browser. While this version is light on new features that most users will notice—and missing some features many faithful users have been expecting—there are some major additions under the hood that will make Firefox 16 a better platform for developing apps for both the desktop browser and mobile web.
As we've reported, Firefox 15 included a whole host of user experience features, including some impressive support for web-based gaming. Firefox 16 is focused more on pushing forward the browser's support for advanced Cascading Style Sheets features and HTML 5 programming interfaces, as well as a pair of web APIs suited specifically to tablets and mobile devices. There's also a new feature of the browser that will appeal to both developers and power users: a command line that drives many of the browser's internal tools.
Underneath, there's a performance tweak to the garbage collection in Firefox's JavaScript engine. There's also a new security feature rolled out in Firefox 16, called "opt-in activation," that will allow Mozilla to reach out and configure users' browsers to prompt them to allow out-of-date or known vulnerable browser plug-ins from running.